> Story > Press Release
Credit Suisse, successfully completing the charity concert with Heart-to-Heart Foundation
Date : 2018-05-30 Hit : 1,100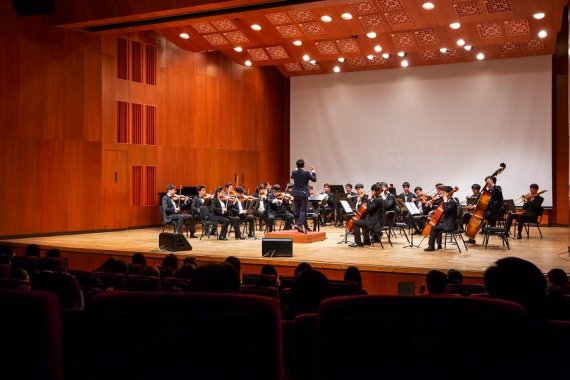 The 6th One Heart Concert sponsored by the global financial company Credit Suisse and hosted by Heart-to-Heart Foundation ended in great success at Jangcheon Hall of Kwanglim Art Center on the 28th.
According to Credit Suisse on the 29th, One Heart Concert marking the 6th anniversary was hosted by the anchor Woojong Cho who contributed to charitable activities in and out of Korea and proceeded with the performance of Heart-to-Heart Orchestra.
Especially there were collaborative performances of Heart-to-Heart Orchestra with the concert master of Classikan Ensenble Deokwoo Kim who called a 'good idle in the field of classic music', and the crossover duo Duetto consisted of Intae Paek and Seolki Lee from the runner-up of JTBC 'Phansom Singer'.
It is said that the audiences didn't hesitate to give big applause to and acclaim the performance.
Credit Suisse has been sponsoring the music education for the improvement of sociality and musical skill of the youth having developmental disabilities for 6 years and hosted the charity concert with Heart-to-Heart Foundation six times this year.
Cheonki Lee, the vice president in the Asia-Pacific region of the investment bank Credit Suisse said, "I wish One Heart Concert would have been the opportunity to spread positive awareness towards the disabled among the people and bring dream and hope to our underprivileged neighbors."